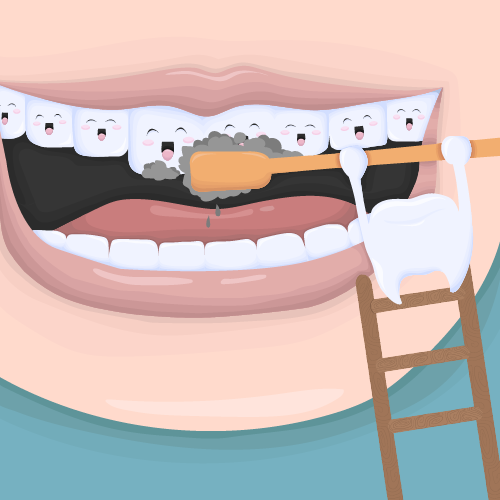 OUR MISSION
Improve your smile and everyday confidence.
To us, a smile is everything. It's the first part of your first impression, it makes everyone else in the room happier, and it gives you the ability to show your joy. Being self-conscious about showing it can take away all the power a great smile can bring.
Being comfortable with your smile can help improve confidence, energy, and the way you interact with people. That being the case, why wouldn't you try to improve it?
That's why we started Zimba. We built this company because we saw people getting ripped off and frustrated when they were just trying to improve their smile.

You could overpay for whitening strips from a big-name brand at any local retail store. These strips can get as high as $99.95 and they're always protected in a locked case only an employee can open. Have fun finding one with a key.

You could get your teeth whitened professionally at a dental office. In this case, you'll have to book an appointment, go there in the middle of the day, and still pay an average of $650 to whiten effectively. Start saving now.

You can order products from the various sellers online but sacrifice quality and selection for the price. Most of these sites only offer one or two products and didn't seem to be very credible. We wanted better options.
Well, that's what we tried to do and what we found the process was nothing to smile about. We realized that there is only 3 ways to go about whitening your teeth and they all have some flaws.
We wanted to make products that actually work, by people who actually care,
sold at prices you can actually afford.
Welcome to Zimba, the evolution of teeth whitening is here.